Whether you've been working on Microsoft Teams for a while or are just beginning, you've likely not yet discovered all of its features. Microsoft created Teams in 2017 not only to replace Skype for Business but also to be "the hub for teamwork". In addition to including the usual chat, video and audio call features, it also has document collaboration tools, file sharing, cloud storage, and integration with a variety of applications. It's a powerful tool which lets you do a lot of your daily work from one app. The only thing you can't do is send emails!
1. Meeting notes, chat messages and recordings are easily accessible for all

Teams makes it easy to take notes during a meeting. Clicking on the notes icon opens up a side panel where all participants can take notes together. When the meeting is finished, these messages aren't lost -- instead you can easily find them by accessing your conversation history directly in the Teams app. You will also find any chat messages exchanged during the meeting.
It is also simple to record meetings. Any participant can start or stop and the resulting video is uploaded to Stream (your company's internal video streaming site) and automatically available to participants in the same conversation tab. This is perfect if a member of the team can't attend a meeting.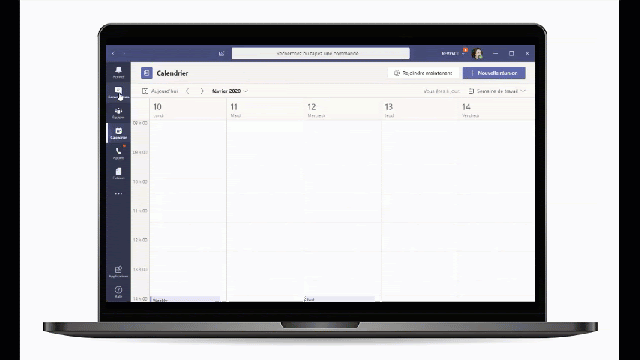 2. Leave voice messages which are transcribed automatically


If your colleague is not available for a call, you can leave them a voicemail message on Teams. If you speak clearly and the sound quality is good, Teams will automatically transcribe the message and also send out an email with both the transcription and the audio message, to be sure that the message is not missed. This can be a time saver, especially if you are on the go.

3. No need to download an app
If you ever need to jump on a call from another computer or set up a call with a client who doesn't have Teams, it's possible to join a meeting from Edge or Chrome, without downloading any app. Almost all the same features you find on the app are available directly from the browser. This makes communication and collaboration with external users more accessible and effective than ever before.
4. Blur your background (and soon choose your background!)


Sometimes during a video call we can get distracted by the background behind the person speaking. It could be the movement of a busy open space or their personal bookshelf if they're working from home. If you want to keep the focus on you, Teams lets you blur the background.
Soon, you'll even have the option to choose your own background!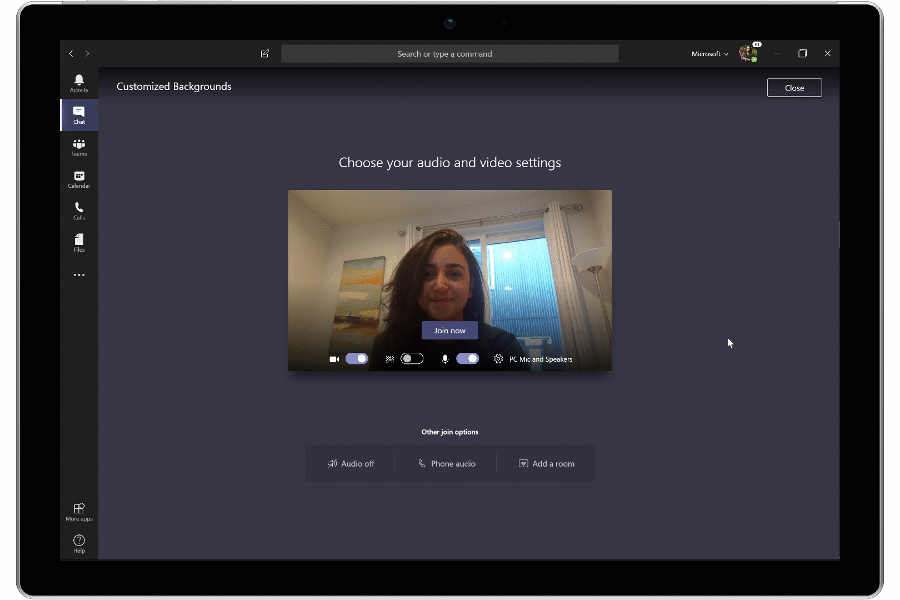 5. Easily share and collaborate on files from a chat


If you're chatting with a colleague on Teams and want to share a file, you can do it directly from the chat and it will automatically be uploaded to the cloud and shared with the other person (or people) in the chat. This makes it super easy to collaborate in real time, and work quickly with your team members on a file.
By now, you may have noticed a common theme across these different features. With Teams, you can do (nearly) everything directly from the app, to guarantee a smooth, user-friendly experience. It's the perfect tool for communicating and collaborating with your team while working remotely.


Want more tips on how to succeed at remote working? Check out this article.
Contact us today to find out how our change management experts can help you make your switch to Teams as smooth as possible.