Revevol was born alongside G Suite (originally launched as Google Apps for Your Domain) in 2007, when the cloud was still a mystery to most businesses. Still, we knew the cloud would be a game changer and that everyone would have to get there. 10 years into our cloud journey, we wanted to take a moment to reflect on what a revolutionary decade it has been, give our vision for the future, and mostly importantly, say thank you to our customers, partners, and employees for making this incredible journey possible.
Born in the cloud
As the first G Suite reseller and integrator in Europe, Revevol set out in 2007 to implement Google Apps for early adopters. We brought the multinational automotive supply giant Valeo to Google in 2007 and went on to roll out G Suite and change management programs at leading companies including Solvay, Whirlpool, Veolia, Air Liquide, and LafargeHolcim.
In 2007, the big integrators weren't interested in the cloud, so we got very good at deploying G Suite, focusing on reaching high adoption rates for G Suite apps through our change management programs. Our successful track record deploying Google Apps caught the attention of Microsoft, who saw Revevol as a "born in the cloud" integrator with whom they could partner to drive adoption of their cloud technology. So we shifted gears, transitioning from a Google pure player to a more diversified strategy deploying Microsoft in 2015 and soon several key cloud platforms.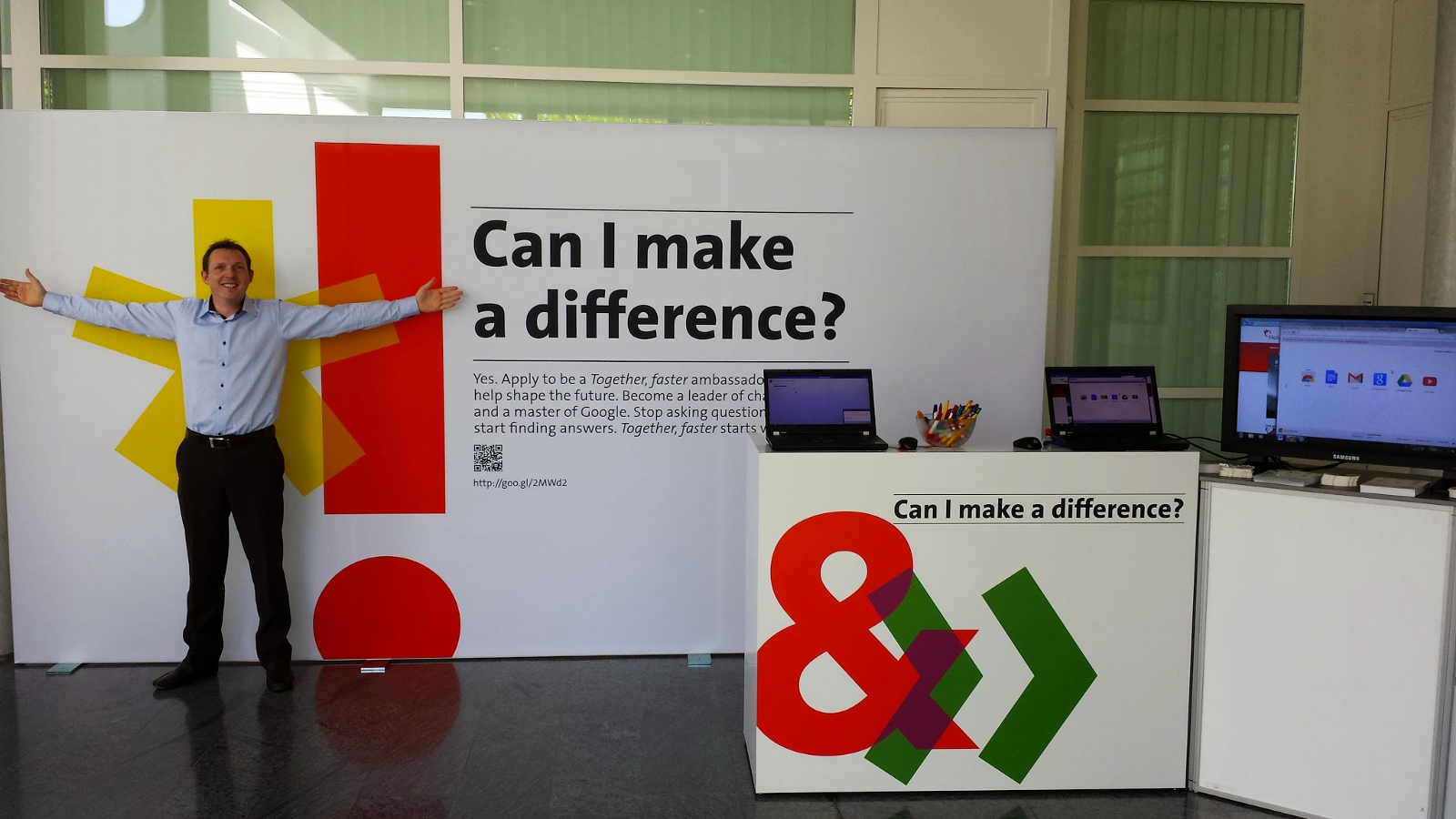 Change management in 2013
A history of change management
Whatever the cloud collaboration project, we understood that the technology would only succeed if embraced by employees. While Revevol provides all of the services around technical migration, we firmly believe that the most important part is change management, accompanying users and making sure they know how to use and reap the benefits of their cloud technology. Our focus has always been on user adoption, which we consider the key success metric of any cloud collaboration project.
Through our change management practice, Revevol has become a global leader in conducting large scale change programs. We've successfully driven transformation programs for Solvay, LafargeHolcim, Whirlpool, Autogrill, Air Liquide, Michelin, Groupe Bel and CRH. For each of these programs, our change management experts helped our clients identify the business value of the chosen cloud technology and build the appropriate adoption plan. Whether leveraging G Suite, Office 365, DropBox, or Workplace, our specialists excel in ensuring the viral adoption of these platforms.
Building a complementary cloud portfolio
Our unique and deep experience with change management made us intimate with the end users, allowing us to master products, see what was missing, and develop products of our own to fill these gaps. Our first intrapreneurial foray led to the creation of AODocs in 2012. Back then, and even still, Google Drive is a consumer product at its core. AODocs was created as an add-on to Google Drive to provide a solution to administrative problems around permissions, versioning, and integration. Over the last five years, AODocs has evolved into a platform for the creation of document-centric business applications for over 800 companies and more than 2.4 million users.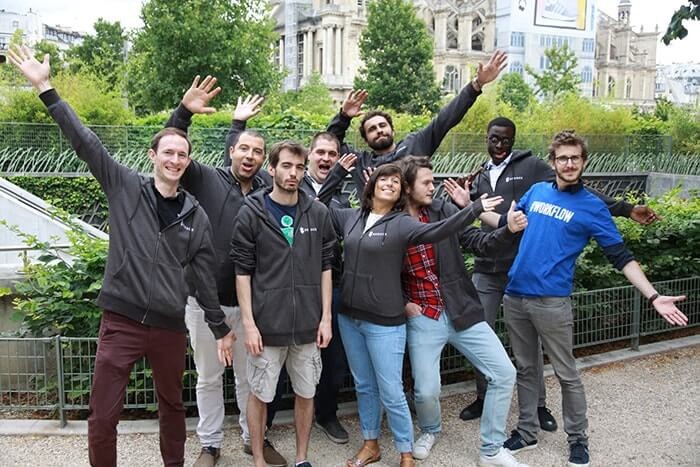 Some of the AODocs team in Paris
Revevol now has a growing portfolio of complementary cloud technology practices. With our holistic approach to cloud migration, we're building new products that add value to the platforms we deploy and allow us to provide better services to our customers. After the successful launch of AODocs in 2012, we went on to create Awesome Gapps in 2015. These products are now market standards, AODocs disrupting SAP and Salesforce, and Awesome Gapps with over 5 million users on the Google Marketplace. Google itself is an AODocs customer. This is why we do products and will keep doing products.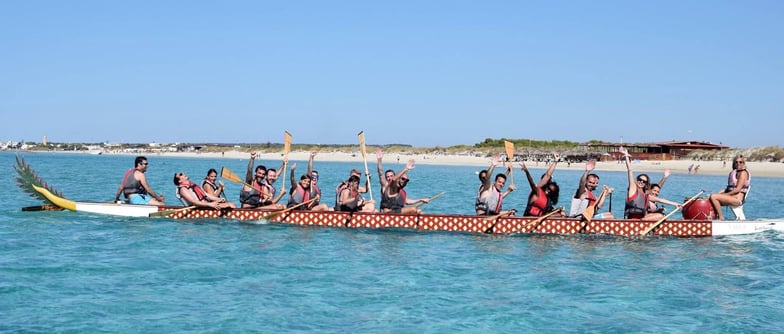 Team building weekend in Italy
Our products are solving some of the hardest technical challenges. To do this, we focus on attracting the best engineering talent on the market. We use Google Cloud Platform's fully developed PaaS capabilities which means our engineers can focus entirely on building product features rather than infrastructure. We put together small but high-impact backend teams who work closely with key stakeholders of the company to ensure our technology is and remains cutting-edge. Machine learning and artificial intelligence are key ingredients at Revevol, with data scientists and engineers solving concrete problems for real customers.
The future of collaboration
As our tenth year in business comes to a close and we look at what the next decade will bring, we can't help but see similarities between Google in 2007 and Facebook in 2017. Just this month, Facebook celebrated the one-year anniversary of Workplace, its enterprise collaboration platform. The huge adoption of Workplace by the enterprise since its launch comes as no surprise to us at Revevol. As one of the first Workplace partners, we bet early on its success and are already seeing its transformative effects. One of our Workplace clients was recently asked, "What was your company culture like before Workplace?" He aptly responded, "Let's be clear, we had no company culture before Workplace." And once again, our product story continues, as we see the need for add-ons to Workplace (like bots) beyond our deployment and adoption services.
Ten years in the cloud has reinforced our conviction that it is more of a game changer than ever before. To celebrate this milestone and thank all of our customers, partners, and employees, we invite you to join us for the Revevol Cloud Landscape 2018 event in Paris on October 18th. Our customers from Solvay, Valeo, and Euralis will tell you their digital transformation stories and you'll hear from our experts on what the future holds.
Here's to another transformative 10 years!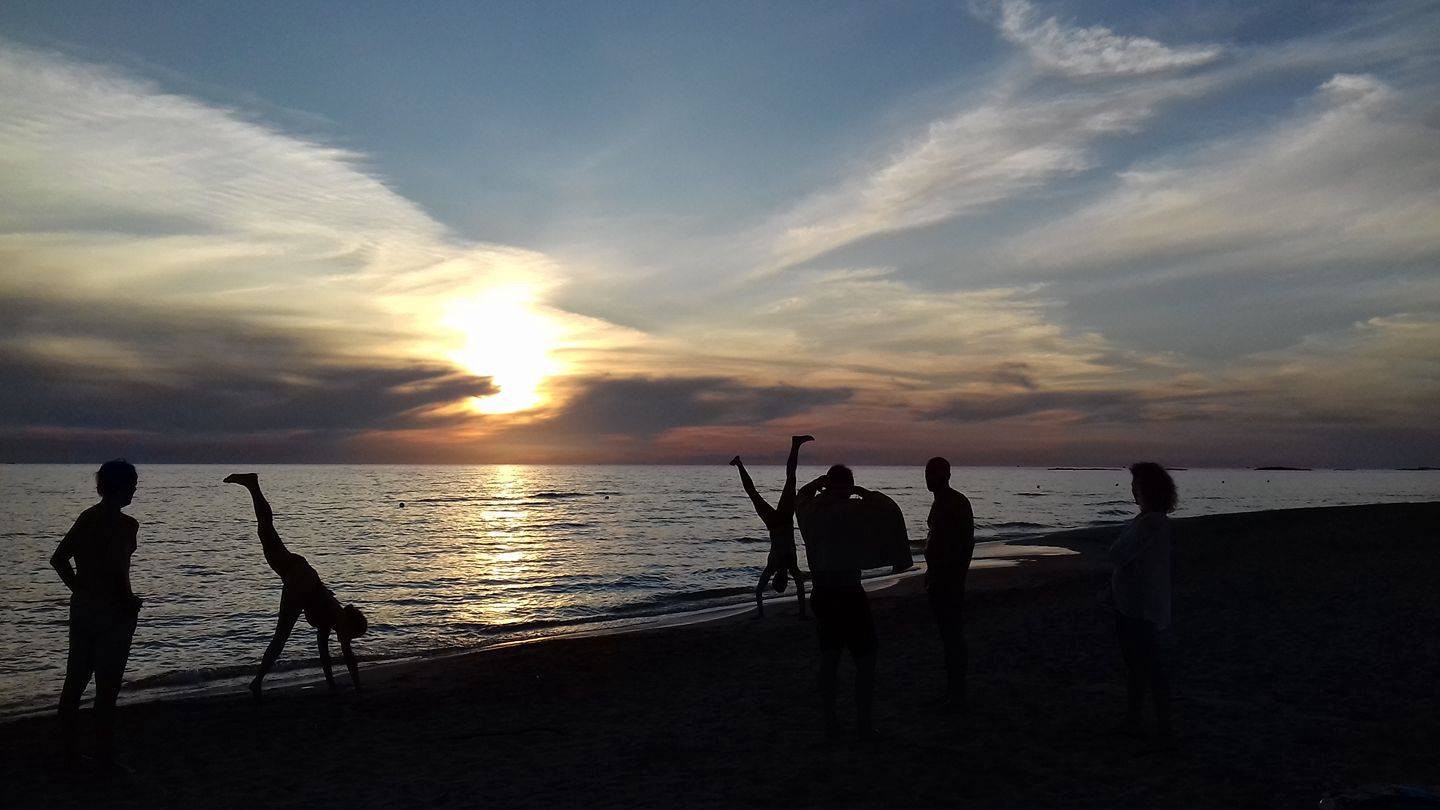 Team building weekend in Italy